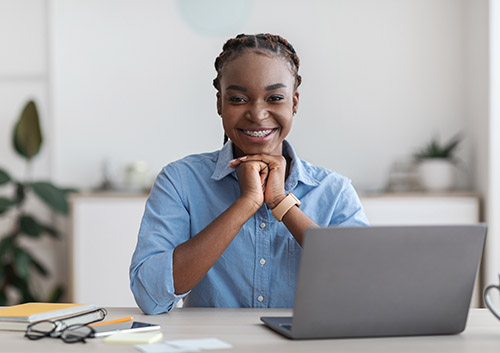 You might have been one of the lucky few born with perfectly straight teeth and a healthy bite. You might have spent months in orthodontic treatment as a teenager to achieve perfectly straight teeth and a healthy bite. But now that you're growing older, you might be unhappily surprised to discover that your smile isn't aging as gracefully as you are. What's changed?
That's a trick question, because our bodies never stop changing, growing, and adapting. And these constant adjustments include the changes taking place in your teeth and mouth. You might begin to notice subtle differences in your smile when you're in your thirties or forties. After young adulthood, several factors come into play which can cause shifting teeth and a misaligned bite:
Shifting can be a result of the normal changes time brings. The periodontal ligaments which attach our teeth firmly to the jawbone lose some of their strength; the jawbones which hold our teeth in place lose some of their density and begin to narrow. Our teeth also have a natural tendency to move toward the front of the mouth, a phenomenon called "mesial drift."
Add all of these elements together, and your once straight teeth start to crowd together and even overlap—especially the front bottom teeth.
Stressful habits stress your teeth.
If you habitually grind or clench your teeth, you're putting pressure on them. Just like the gentle pressure of braces and aligners can shift teeth into alignment, the more uncontrolled force of grinding can push teeth out of alignment.
Losing a tooth affects surrounding teeth.
Nature abhors a vacuum, and so does your smile. If you lose a tooth, your other teeth will automatically start to drift into the space left open by the missing tooth.
A neglected retainer is gathering dust in a drawer somewhere.
You might have spent time as a teenager in orthodontic treatment, with a beautiful smile to show for all your hard work. And, back in the day, your orthodontist no doubt let you know that you needed to keep wearing your retainer at night once your treatment was completed.
If that's one healthy habit you abandoned as you got older, don't be surprised if your teeth start to migrate back to their old, less-than-perfect positions.
Between normal biological changes and the wear and tear of daily life, you might find one day that your smile isn't that same beaming smile you're used to seeing in the mirror. And it's not just an aesthetic concern.
Crooked teeth are harder to clean, and built-up plaque means more decay and gum disease. Shifting teeth can cause malocclusions, or bite problems, which can bring you jaw pain, headaches, and chipped or cracked teeth.
If your smile has changed over time, it's time to give Dr. Richard Elliott a call. There are many discreet options which can return your smile to you, including:
Clear aligners—comfortable, removable, and often unnoticeable.
Traditional braces—brackets are smaller than ever, and you can choose ceramic brackets which are color-matched to blend in with your enamel.
Lingual braces—these braces are attached to the inside of the teeth, for complete invisibility.
And what if you've never been as confident in your smile as you wanted to be? There's good news here as well—it's never too late to see an orthodontist. Make an appointment at our Highlands Ranch office to discover how you can make sure your smile looks just as young as you feel!